a
Giving you mobility with wheelchairs, scooters, walking aids, stair lifts and bathroom aids.
Complete professional nails care
a
Unisex hair salon
Lingerie, Body Jewellery, Professional Make-up Service
Free bra fitting available
Prescription glasses for children and adults
Sunbeds, including standing sunbed. Also beauty treatments.
.
.
.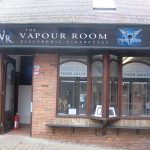 .
The Vapour Room Suppliers of highest quality e-cigarettes with a large range of e-juice flavours and a full range of equipment.